Membrane switch is a conductive switch with a unique appearance that can be designed according to the customer's needs. It is a combination of faceplate printing and electronic circuitry, and is composed of a soft insulating material layer and a conductive material layer, which includes a key switch, a panel, a function mark, a display window, a transparent window for indicators, a switch,  push-button, a switch circuit lead wire, and the text, symbols, and decorative content to be marked on the conventional panel as a whole. It is an electronic component that integrates switch function and decorative function. The appearance of electronic products and the operating system has brought a revolutionary change.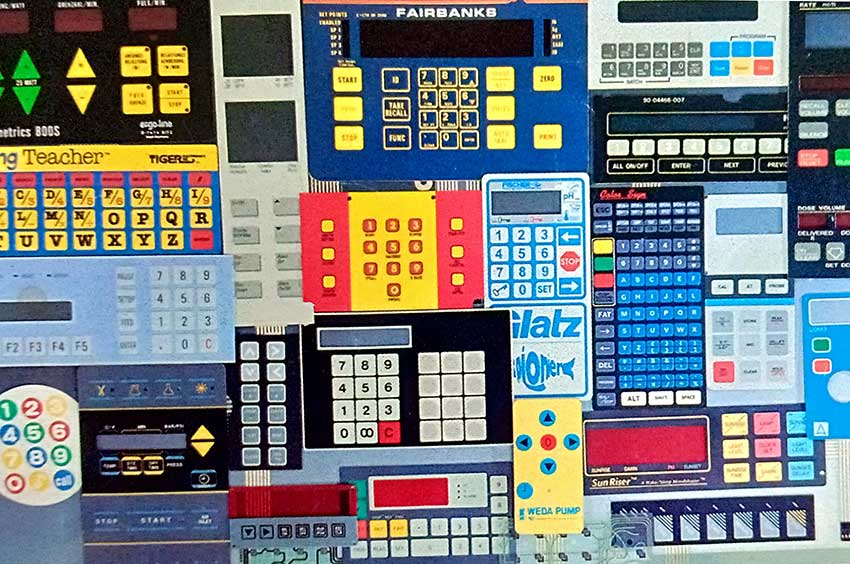 How do Membrane Switches work?
The basic working principle of the membrane switch is as follows: when the top overlay button is not pressed, the switch is in the open state, its upper and lower circuit contacts are disconnected, the isolation layer (circuit spacer) between the upper and lower circuits play a role in isolation; when the top layer button is pressed, the contacts of the upper circuit down into the lower circuit, two circuit contacts touch, the conduction of the circuit to the external connection instrument (substrate) to the signal. When the button is released, the contact point of the upper circuit bounces back, the circuit is disconnected, and the loop triggers a signal.
Benefits of Membrane Switch 
Customization of design and shapes:  Easy for designers to customize. Size, shape, look, and feel can all be tailored to user requirements. They can be easily screen printing with stunning, photo-quality graphic effects, supporting clear and precise graphics.
Durability and low cost integration: Compared to other interface technologies, membrane switches are generally the most economical option. It not only provides the lowest per-piece price, but also lower tooling costs among all competing devices. They can be made moisture and solvent resistant and they also have under-surface graphics, so the visual effect does not deteriorate over time and cleaning does not fade the symbols.

Seamless Surface and easy clean:  Easy to clean and resistant to water damage and other contaminants due to a seamless top, so it is easier to clean and maintain than a mechanical switch
Protect from UV & abrasion resistance:  Along With outdoor weatherable hard coat material, Membrane switch can survive harsh UV radiation where other types of machinery are damaged by exposure. This material also has chemical and abrasion resistance. So it is the perfect choice for outdoor switch applications.
Construction of Membrane Switch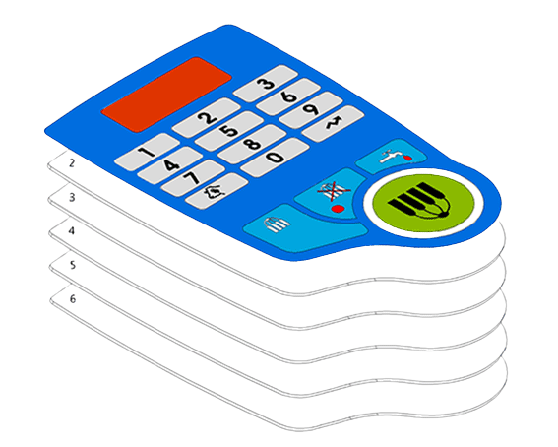 Typically a membrane switch assembly consists of six to seven main layers: 
Graphic Overlay: graphic interface between the user and the machine

Overlay Adhesive: bonding graphic overlay and top circuit

Top Circuit Layer: includes the conductive tracks, metal domes, circuit tail, and terminals

Circuit Spacer: maintains a break between the switch contacts.

Bottom Circuit Layer:  includes the conductive tracks, circuit tail, and terminals

Rear Adhesive Layer: at the back of the membrane keypad to facilitate assembly with the control unit.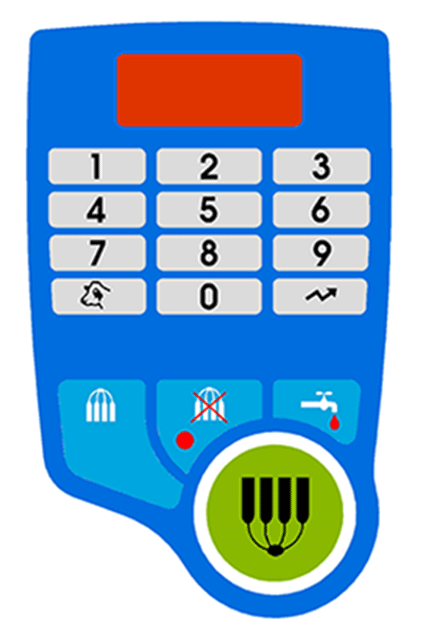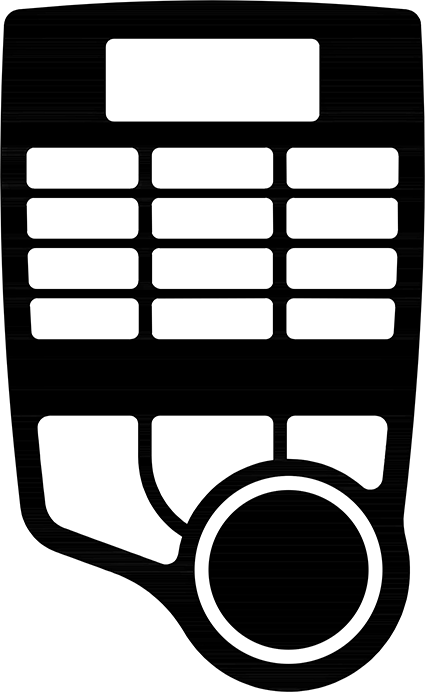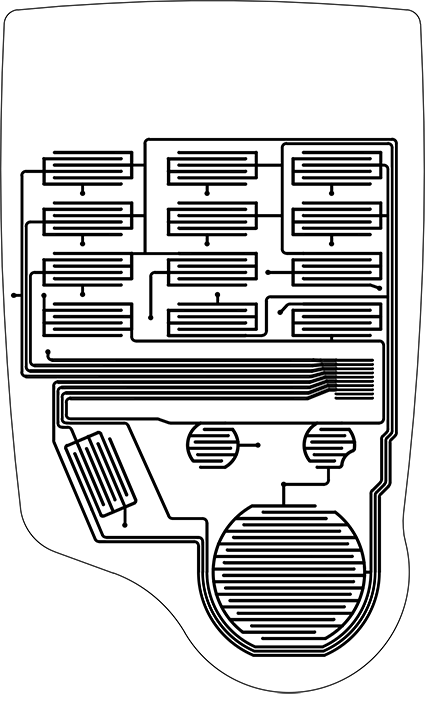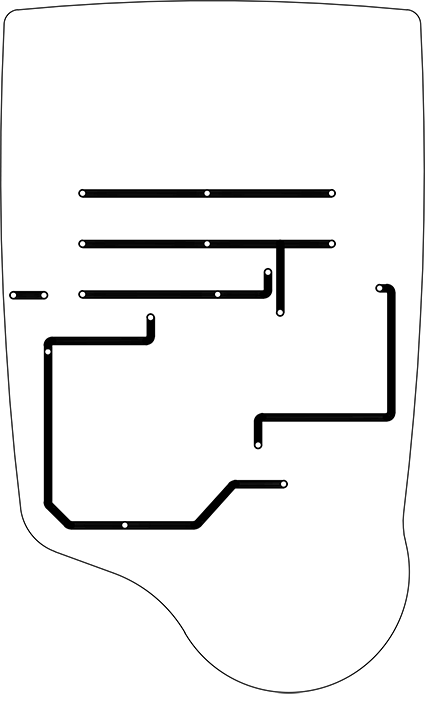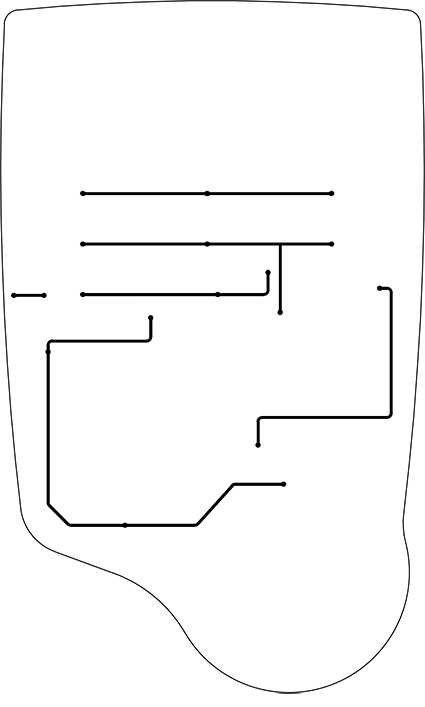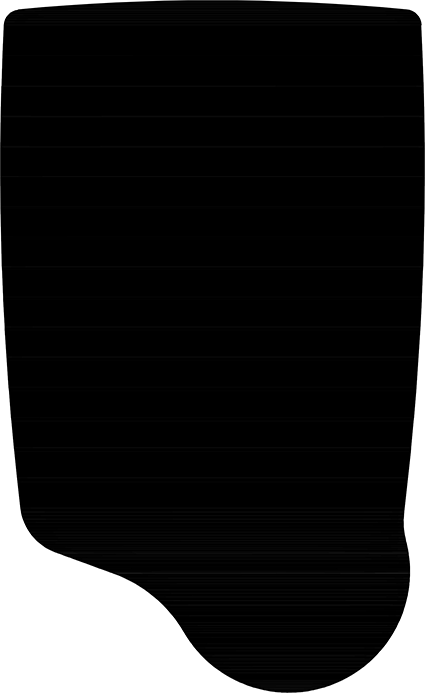 Membrane Keypad Structure
| | | | |
| --- | --- | --- | --- |
| | | | |
| | | (V8) Silk Printing Screen Printing UV hard coats , selective textures INDOTEX GLOSS ROHS | Input interface user-equipment interface that allow for the communication of commands from users to electronic devices |
| | 3M7952 0.05mm polyester spacer with adhesive on both sides | | Polyester spacer with adhesive on both sides to bond overlay and top circuit. |
| | | polyester printed layer with silver-filled, electrically conductive inks and dielectric inks | Circuit layer contains a conductive path that leads into or goes out of the switch. |
| | 3M7959 0.23mm polyester spacer with adhesive on both sides | | separates the top circuit from the bottom circuit |
| | | polyester printed layer with silver-filled, electrically conductive inks and dielectric inks | circuit layer contains a conductive path that leads into or goes out of the switch |
| | 3M7956 0.15mm polyester spacer with adhesive on both sides | | polyester spacer with adhesive on both sides to bond membrane switch and machine |
Work Flow of Membrane Keypad
TYPES OF MEMBRANE KEYPADS
 
♦

Standard 12 Keys, 16Keys, 20Keys without Tooling Charge Necessity

♦

Mylar Dome And Metal Dome Both Are Available

♦

Special Design For EMI, RFI or ESD Shielding

♦

Raised Key with Mylar or Metal Tactile Effect

♦

S.M.D. Components on Mylar Circuit or Connector for Tail Termination

  ♦

Nameplates are available to be combined with FPC/PCB/ITO/Rubber keypad /EL Lamp
    SPECIFICATIONS

♦

Operation Voltage ………………..< 35 vdc

♦

Operation Current  ………………..< 100 ma

♦

Contact Resistance………………..< 100 ohms

♦

Open Circuit Resistance …………< 10 meg ohms

♦

Operation Force……………………….< 30g to 600g

♦

Operation Temperature…………….<   -300C to +700C

♦

Storage Temperature………………..< -400C to +900C

♦

Life Expectancy………………………. < 5×105 to 3×107 cycles

♦

Switch Stroke…………………………….< 0.1 -0.6 mm

♦

Contact bounce……….< 5 – 30 msec
.
Why use the Membrane Switch made by MKS CORP.
MKS has over 40 years of expertise in industrial-grade membrane keypad switches, design, and manufacturing technology. We can customize products that are perfect and best suited to customer requirements according to customer needs. Our engineering and design team has extensive printing knowledge and experience in the production of membrane switches, including nameplate printing and circuit layout, membrane molding, metal dome or poly dome, and through-hole, printing circuits. … And other products. Our membrane keypads can be assembled with LEDs, resistors, photoconductors, and other components, as well as different needs for waterproof, wear-resistant, heat-resistant, shock-resistant, backlight-resistant, static protection, EMI, and RF interference protection designs. It can also withstand the harshest environments and durability requirements for industrial control, suitable for medical, aerospace, defense, industrial, and transportation industries. A complete set of reliability testing and environmental testing equipment is available to ensure the perfect functionality of the product.